Happy Birthday to Me! Happy Birthday to Me!
Yep....it's my birthday today (and it's a big one too)!
It's my Golden Birthday!
I want to celebrate it by posting

My very first Review
and


.....drumroll, please......
I was blessed with the opportunity to check out some awesome scents from my favorite cloth diaper detergent manufacturer. I have to admit that I am a little biased when it comes to Rockin' Green. They are the only cloth diaper specific detergent that I have used and I am hooked. I have never been very adventurous though, so we've only bought Bare Naked Babies (the unscented version).
I just love how Rockin' Green has used references to music in their products. From formulas ranging from Soft Rock, Classic Rock and Hard Rock (for soft to hard water) and using a play on the names of different rock bands for their scents.
Rockin' Green
sent me samples of their Hard Rock 2.0 in Rage Against the Raspberries, Smashing Watermelons, and Mighty Mighty Marshmallow to try out and review. I was excited to try them all....it made doing laundry for the next two weeks very exciting!
I started with the Mighty Mighty Marshmallow. I thought that it would be a really sweet smell. To my surprise, it wasn't overpowering at all. It was a very light, sweet and tart smell. It was a very clean smell.
Next was Smashing Watermelons. I was expecting it to be a light summery smell, but it was more sweet than I thought it would be. It smelled like watermelon candy.
I saved my favorite scent for last. I've always been a fan of raspberry smells. I was very pleasantly surprised when I opened the bag. It was a very lovely raspberry scent!
I loved standing by the washer as it filled because the smells would waft up into the room. When pulling the damp diapers out of the washer, I noticed that the smells were gone. It just smelled clean like our Bare Naked Babies does. After drying, they still just smelled clean. I liked that the scents didn't linger.
Rockin' Green does such an amazing job of taking care of our cloth diapers. We love it so much that we use it on everything. I love how fluffy my towels get after coming out of the wash! Plus, we love the staff over at Rockin' Green. They are amazing at trouble shooting those stubborn problems and helping to set up a great wash routine that meets your individual needs. Their customer service is above and beyond what you normally find these days. They really do rock!
To Buy It:
To Win It:
One lucky person will win their own bag of
Rockin' Green detergent from Rockin' Green!
All entries must follow the rules or they will not be posted.
I do check every entry, so please play fair.
Mandatory Entry:
Follow OTTW using Google Friend Connect. You have to follow publicly for it to count.
Please leave your email address and a little message.
This is mandatory and must be done first for any extra entries to count.
Extra Entries:
Please leave your email address with each entry.
Please use one comment for each entry.
1. Follow OTTW using NetworkedBlogs
2. Like OTTW on Facebook and leave me a note that you stopped by.
(Leave your Facebook name)
4. Stop by Rockin' Green and tell me your favorite formula and scent.
5. Add the OTTW button to your blog. (Worth 2 Entries, please leave separate comments)
6. Tell me what your favorite OTTW post is or something new you learned from OTTW.
Rockin' Green will send the lucky winner a 45/90 bag of their choice.
This giveaway will end February 14, 2011 at 9:00 pm CST. Winner will be drawn via random.org. Winner will be contacted via email and will have 48 hours to respond before a new winner will be drawn. Giveaway is open to US and Canada citizens who are 18 years or older.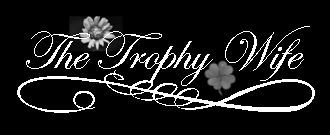 I was provided samples at no cost by Rockin' Green to try and review.
I was not provided monetary compensation for this review in any way.
The information provided is my own personal opinion.