I want to take a little time to reminisce. We traveled home this weekend to spend some time with my parents and grandparents. As we were at church, I had many people approaching me to talk about when we used to live in town and I worked at the Garage. I also had the opportunity to work a little with my Dad. He no longer owns the Garage; instead he has gone into teaching other technicians and keeping them trained on the new technology that comes out. While we were out, I was test driving a car while he was pulling information out of the car's computer. It was a lot of fun.
I really want to convey a point that I was always talking to our customers about. That is the importance of routine maintenance. It is a lot like going to your doctor for a routine physical. It's not something that you really want to do, but you know that it is something that is important. Routine maintenance on your vehicle will ensure your investment will last. Gone is the day of tune ups...routine maintenance has become more sophisticated; just like your vehicle. Every manufacturer has their own standards for routine maintenance and you can find those specific guidelines in your owner's manual. Your reliable independent repair facility should be able to provide you with this information too. If you are in need of finding a reliable independent repair facility in your area, check out
iATN
. It is a great resource for this quest; it's a worldwide guide to reputable technicians.
I want to give you a general guideline for routine maintenance that is not specific to any particular vehicle. It is a good guideline to use so that you can expect what your needs could be before going into your repair facility.
Recommended Maintenance Requirement Guidelines
Oil change service, including filter and lube chassis, every 3,000 miles or every 3 months (which ever comes first.) Inspect air filter at this time. Inspect ALL outside and interior lights including dash warning lights and horn. Inspect seat belt operation. Complete visual inspection of underside: front end parts, exhaust, all four tires and spare. Other fluids to check: Power steering, brake fluid, coolant, transmission, and washer fluid.

Rotate Tires and Computer balance every 5,000 to 8,000 miles.

Replace Wiper Blades and Test Washer Pump every 15,000 miles, or once a year.

Clean and Adjust Rear Brakes every 12,000 miles or once a year.

Cabin Air Filter Service every 12,000 to 15,000 miles or once a year.

Wash Underside of Vehicle and Wax Exterior twice a year.

Clean Leather Seats and Dash and condition twice a year.

Air Filter Replacement every 12,000 to 15,000 miles or once a year.

Exterior light inspection every 6 months.
Due Once a Year Regardless of Mileage
Headlights Alignment and Aim Service.

Fuel Filter Service every 30,000 miles or 1 year (whichever comes first).

Door weather stripping conditioning all seals.

Lube all hinges on doors, trunk and hood.

Brake Inspection of all four brakes, front caliper slides and brake fluid.

CD Player and Cassette cleaning.

Crankcase filter service or K&N filter service and Canister filter service.

Battery load testing and document findings.

Antifreeze strength and cooling fan motor operation.

A/C PSI test- air duct temperature and condenser inspection.
Due Every Two Years or 30,000 miles or whichever comes first
Transmission Fluid Service

Power Steering Fluid Service

Brake Fluid Service

with inspection

PCV service

Front and/or Rear Differential Fluid Service

Transfer Case Fluid Service

every 2 years or

24,000

miles

Coolant Service

pH Balance due every 2 years or 30,000 miles or sooner if pH balance gets below 9.5 or above .3 volts – Dexcool is monitored yearly and radiator cap tested yearly.

Wheel bearing repack (if equipped with serviceable wheel bearings)

service includes new seals

Fuel injection cleaning service-

throttle body, MAF, IAC,

complete fuel system-every 2 years or 30,000 miles (whichever comes first)

Timing Check

adjust where applicable

Replace Non-platinum Sparkplugs

Manufacturers 30,000 Mile Maintenance Recommendations
Due Every 4 Years or 60,000 Miles, whichever comes first
Timing Belts

idler-tensioner service with new water pump and coolant service, unless manufacturer recommends at 90,000 miles.

Replace ALL Coolant hoses and clamps

Replace Sparkplug wires

All Platinum sparkplugs

Complete Electrical Test

including starter/alternator test, battery test with possibility of replacement even if test is okay (average battery life is four years).

Voltage Drop

all battery cables with loads.

Replace all belts

inspect all driven pulleys, idlers and tensioners. Replace if needed. Sooner if cracks appear.

Test O2 sensor performance

Test all shocks, stabilizers, and struts

inspect bushings and supports

Manufacturers 60,000 Mile Recommended Maintenance

Distributor cap and rotor replacement

if equipped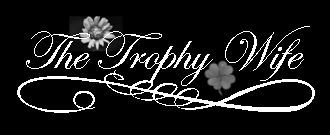 Recommendations courtesy of Randy Briggs, NAPA Autotech trainer. Former owner of Briggs' Last Chance Garage. aka.....Trophy Wife's Dad.