Welcome to the Under Cover Event hosted by Cloth Diaper Addiction! It is an event to raise awareness on the more traditional ways of cloth diapering. Starting today we will spend each week addressing the three main areas of traditional diapering. The first week we will talk about fitted diapers. The second week will be about prefold diapers. The third week will cover....well, covers!
This is going to be a great event! It will be full of information, personal stories, reviews and even some giveaways!!! There are other participating blogs too. I hope you can take a little time to visit them all. There are going to be many amazing sponsors too. I hope you enjoy!
Participating Blogs:
Cloth Diaper Addiction -
www.clothdiaperaddiction.com
Diary of Momma - http://diaryofmomma00.blogspot.com
Little Baby Bug -
www.kyeouze.blogspot.com
Adventures of Mommy "S" - http://adventuresofmommys.blogspot.com/
29 Diapers - http://www.29Diapers.com
The Mommy Goods - http://the-mommy-goods.blogspot.com/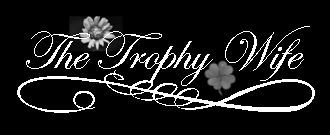 Subscribe to Obsessions of the Trophy Wife
*We will resume our regular blog Monday/Thursday blog postings after the event. Thank you for sharing my cloth diaper addiction with you!