Check out
What Mama Wants
! If you are dying to know more about The Trophy Wife....that's the place to go. What Mama Wants has made The Trophy Wife a Friday Feature Blogger!
A big Thank You to What Mama Wants for sharing a little of my story.
AND......The Trophy Wife and Raconteur Daddy want to fill you all in on a little more.....
We are expecting our Third! We found out yesterday and are so excited we are shouting it from the mountains! Number 3 will be arriving around Halloween! Looks like I need to get cracking on finding more fluff for our stash (and some summer maternity clothes too!)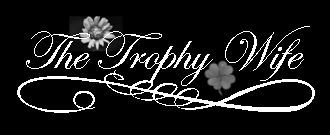 Subscribe to Obsessions of the Trophy Wife