This week I'm taking some time to talk about diaper creams and rashes. We've been very lucky that we haven't had to deal with diaper rashes and I attribute that greatly to the use of cloth diapers. The two rashes that we have had to deal with were not your standard diaper rash. One was an enzyme burn caused by my naivety at the start of our cloth diapering days by using a 'Free and Clear' detergent. I soon learned better. The second was an irritation rash caused by PUL rubbing directly on the skin. It was cleared in two days with the help of a little hydro cortisone. Outside of that, we do deal with an occasional pinkness on the bottom.
I started researching diaper creams that were safe for cloth diaper use after the irritation rash. I have a big allergy to lanolin and aloe, so finding a cream that left those ingredients out was hard to do. I was about to give up the search until I met the maker of
Boo-Hiney Butter
! She was telling me about her search for the perfect cloth diaper cream was getting frustrating and that is what led her to start making her own. She uses all natural oils and butters with essential oils to make her diaper cream. She told me that her goal was to not only have a natural product that would heal baby's skin, but also one that wouldn't build up on cloth diapers even with daily uses.
She graciously sent me a jar to try out. I am always skeptical of new products because of our varying skin sensitivities between myself and the kids. I have to say that I was excited when I first opened that beautiful blue jar. The cream on the inside is dense yet whipped. It leaves a nice light and creamy feel on your skin. It soaks in really well and doesn't leave the skin sticky. The scent that I have is the Tea Tree and Lavender. It is a very light scent and well balanced between the tea tree and lavender (which I find can both be very powerful scents). She also has her cream in an Orange scent which I am excited to try out when I buy my next jar.
I love using this on Little Man. It leaves a nice scent and it helps take away the redness. It also has helped keep any irritation rashes at bay. I was impressed after a few weeks of continual use that it really didn't build up or leave a mess on the cloth diapers!
I personally love to use it too. With my growing belly, I get itchy red bumps near my existing stretch marks (or my badges of honor). I love to take a little on my finger tip and rub it on my belly. A little bit goes a long way. Instantly, my itchy spots are no longer itchy and the redness fades. After a few uses, they are gone. Here are some pictures to show you. I took the one on the top, then I applied the cream and immediately took the one on the bottom. (I thought this would be more appropriate to show than a baby bottom.)
Boo-Hiney Butter has graciously offered one lucky reader a chance to win a 2 oz. jar of Boo-Hiney Butter.
Leave a comment below for each entry.
Please leave your email address on every entry.
Be a GFC public follower.
AND answer this question:
What was the strangest name your significant other proposed for your child that you had to turn down?
Additional Entries (leave one comment for each entry):
1. 'Like' OTTW on Facebook and tell me your First initial and Last Name.
2. 'Like' Boo-Hiney Butter on Facebook and tell me your First initial and Last Name. (You don't have to, but it would be nice to thank them.)
3. Follow OTTW on Twitter and leave your Twitter Name.
4. Tell me the scent of Boo-Hiney Butter that you'd like to try.
5. Grab my button, put it on your blog or website and leave the URL link. (2 entries)
6. Grab my Event Button for your blog or website and leave URL link. (3 entries)
7. Click my Google +1 button at the bottom of the post. (2 entries)
(This is what the Google +1 button looks like.)
This giveaway will end August 1st, 2011 at 9:00 pm CST.
Winner will be drawn via random.org. Winners will be contacted via email and will have 48 hours to respond before new winners will be drawn. Giveaway is open to citizens of the US and Canada who are 18 years or older. Only entries that follow the rules will be entered. One set of entries per household. Every entry is checked!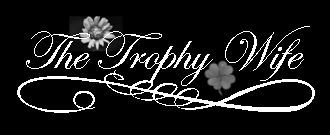 * Boo-Hiney Butter diaper cream was provided free of charge to me for the purpose of this review. I was not monetarily compensated for my opinion. The opinions in this review are mine alone and were formed from my experience with this product. My personal experience and opinions of this product may differ from your own. Facebook is not affiliated with this Giveaway. All information provided cannot be copied or reused without credit. All photos were taken by OTTW and are sole property of OTTW; use of photos without consent is strictly prohibited.