This week is all about wipe sprays! I had never used a wipe spray until just recently, but I will talk about that more as the week progresses.
I did a lot of research on wipe sprays and all the differences between them.
Cloth Diaper, Inc.
contacted me and told me that they made an all natural wipe spray. I was amazed when I looked it up and saw the simplicity of their ingredients! It was exactly what I was looking for.....but would it really work?
They have two different formulas to choose from: Tea Tree and Lavender, and Geranium and Sweet Orange. Lately, I have been a little turned off by Lavender scents, so we opted to try out the Geranium and Sweet Orange because I do love Orange scents. I didn't know what to expect with the mix of Geranium and I was worried that it would be too floral of a scent. To my pleasant surprise, the scent is very light, somewhat sweet and tangy. It is perfect!
We use it by spraying one or two squirts right onto Little Man during changes and then wiping with a damp cloth wipe. I was surprised how well it worked to clean everything off. Plus, the pleasant smell makes not only him, but his room smell nice. I also love that there is witch hazel in it. This helps relieve any redness on his little bottom. He hasn't shown signs of tenderness since we started using it! Little Man loves it when we use it too. I think because it is cool on the skin. We don't use it with every diaper change, but about every other and especially with messy changes.
We love how easy it is to throw it in the diaper bag as we're heading out the door. It works so well and it is so easy to use. This Trophy Wife is addicted now and I just love this stuff!
Cloth Diaper, Inc. has graciously offered a lucky reader the chance to get a Natural Wipe Spray of their own!
Leave a comment below for each entry.
Please leave your email address on every entry.
Be a GFC public follower and leave me your GFC name.
Additional Entries (leave one comment for each entry):
1. 'Like' OTTW on Facebook and tell me your First initial and Last Name.
2. 'Like' Cloth Diaper, Inc. on Facebook and tell me your First initial and Last Name. (You don't have to, but it would be nice to thank them.)
3. Follow OTTW on Twitter and leave your Twitter Name.
4. Follow Cloth Diaper, Inc. on Twitter and leave your Twitter Name.
6. Grab my button, put it on your blog or website and leave the URL link. (2 entries)
7. Grab my Event Button for your blog or website and leave URL link. (3 entries)
8. Click my Google +1 button at the bottom of the post. (2 entries)
This is what the Google +1 button looks like.
This giveaway will end August 1st, 2011 at 9:00 pm CST.
Winner will be drawn via random.org. Winners will be contacted via email and will have 48 hours to respond before new winners will be drawn. Giveaway is open to US citizens who are 18 years or older. Only entries that follow the rules will be entered. One set of entries per household. Every entry is checked!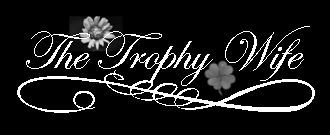 * Wipe spray was provided free of charge to me for the purpose of this review. I was not monetarily compensated for my opinion. The opinions in this review are mine alone and were formed from my experience with this product. My personal experience and opinions of this product may differ from your own. Facebook is not affiliated with this Giveaway. All information provided cannot be copied or reused without credit. All photos were taken by OTTW and are sole property of OTTW; use of photos without consent is strictly prohibited.