To round out this month celebration of my cloth diaper favorites is one of the most important things for cloth diapering parents besides the diapers.....Cloth Diaper Laundry Detergent!!!!
I stumbled upon
Ruby Moon
in my long search for different kinds of natural detergents. I was drawn to Ruby Moon products because of her experience with mainstream detergents was like mine. I also love to purchase WAHM detergents and lotions because I've found that they use high quality ingredients with allergies in mind.
We received our bag of Ruby Moon cloth diaper detergent in the scent of Sweet Clementine. I loved how light, tangy and not too overpowering the scent was. It is such a refreshing smell. The powder is a nice fine powder and not sticky at all.
We are currently in an area that has moderate hard water but we have a water softener. I tried out Ruby Moon and realized there was a big build up of minerals and other detergents from our extreme hard water at home. It took two wash cycles with 2-3 tbsp of detergent each for the diapers to smell clean in the washer. I was shocked to see them so white, but even better than that they were all so fluffy too! I haven't found my normal routine with any of our detergents yet with the new water and washer, plus I think that the extreme heat and humidity doesn't help either. I am so grateful to have the Ruby Moon though, because it has made stripping my diapers a breeze! To strip with Ruby Moon I do my cold rinse, followed by two hot wash cycles with 2-3 tbsp of Ruby Moon in each. They come out so clean, soft and smelling fresh. It works so much better than any other way to strip that I've found, plus it takes less time and less washing and rinsing cycles!
Ruby Moon Natural Detergent has graciously offered one lucky reader a chance to win a bag of Ruby Moon detergent of their own!
Leave a comment below for each entry.
Please leave your email address on every entry
(or let me know if I can access your email on your GFC account).
Be a GFC public follower and tell me your GFC name.
Additional Entries (leave one comment for each entry):
1. 'Like' OTTW on Facebook and tell me your First initial and Last Name.
2. 'Like' Ruby Moon on Facebook and tell me your First initial and Last Name. (You don't have to, but it would be nice to thank them.)
3. Follow OTTW on Twitter and leave your Twitter Name.
4. Tell me the scent of Ruby Moon that you'd like to try.
5. Grab my button, put it on your blog or website and leave the URL link. (2 entries)
6. Grab my Event Button for your blog or website and leave URL link. (3 entries)
7. Click my Google +1 button at the bottom of the post. (2 entries)
(This is what the Google +1 button looks like.)

This giveaway will end August 1st, 2011 at 9:00 pm CST.
Winner will be drawn via random.org. Winners will be contacted via email and will have 48 hours to respond before new winners will be drawn. Giveaway is open to citizens of the US and Canada who are 18 years or older. Only entries that follow the rules will be entered. One set of entries per household. Every entry is checked!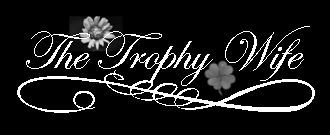 * Ruby Moon Natural Detergent was provided free of charge to me for the purpose of this review. I was not monetarily compensated for my opinion. The opinions in this review are mine alone and were formed from my experience with this product. My personal experience and opinions of this product may differ from your own. Facebook is not affiliated with this Giveaway. All information provided cannot be copied or reused without credit. Use of photos without consent is strictly prohibited.