I am so smart...S.M.R.T. Oh, wait. I am so excited to round out the first full week of school by doing a week of reviews. While "hitting the books" again, I had the opportunity to review a really amazing company.
Smartipants
! I thought it was quite appropriate.
We had so much fun with these little pocket diapers. I do use the term 'pocket diaper' loosely when it comes to Smartipants because the inside is more of a sleeve than a pocket. In fact, they actually call it a
Smart Sleeve
. This is great because there is nowhere for the insert to go but out when in the wash, so you really never have to touch the soiled insert or have a bunched up insert inside the diaper after a wash. The front and back are completely open; the only stitching is along the sides of the sleeve. This makes it very fast and easy to put the insert back in. I love the convenience of it.
The fit of Smartipants is amazing! They are not bulky or saggy. The elastic is very forgiving and gentle. It never leaves a red mark. They also holds in so much! I found that we can use the Smartipants twice as long as our other pocket brands with no leaks (about 4 hours). I also love that there is still plenty of room for Little Man to grow into them, but they are also going to be a great fit on Peanut too (which I'll talk about when we get a chance to use them!) Little Man still has two more snaps to go on the waist and hip. This means that we'll actually be able to use them from birth to potty training!
If you are interested in trying out a pocket diaper style or if you're like me and addicted to pockets, I would strongly urge you to try out Smartipants. They are everything that I love about pocket diapers plus some really amazing features that set them apart from the others. Little Man definitely loves his Smartipants!
Smartipants has earned the Trophy Wife's Seal of Approval!!
Leave a comment below for each entry.
Please leave your email address on every entry
(or let me know if I can access your email on your GFC account).
Be a GFC public follower and tell me your GFC name.
Additional Entries (leave one comment for each entry):
1. 'Like' OTTW on Facebook and tell me your First initial and Last Name.
2. 'Like' Smartipants on Facebook and tell me your First initial and Last Name. (You don't have to, but it would be nice to thank them.)
3. Follow OTTW on Twitter and leave your Twitter Name.
4. Follow Smartipants on Twitter and leave your Twitter Name.
5. Grab my button, put it on your blog or website and leave the URL link. (2 entries)
6. Tell me about another Smartipants product that you'd like to try or your favorite color.
7. Click my Google +1 button at the bottom of the post. (2 entries)
(This is what the Google +1 button looks like.)
This giveaway will end September 5th, 2011 at 9:00 pm CST.
Winner will be drawn via random.org. Winners will be contacted via email and will have 48 hours to respond before new winners will be drawn. Giveaway is open to citizens of the US and Canada who are 18 years or older. Only entries that follow the rules will be entered. One set of entries per household. Every entry is checked!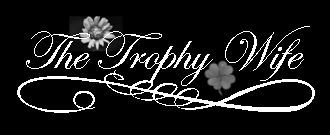 * Smartipants diaper was provided free of charge to me for the purpose of this review. I was not monetarily compensated for my opinion. The opinions in this review are mine alone and were formed from my experience with this product. My personal experience and opinions of this product may differ from your own. Facebook is not affiliated with this Giveaway. All information provided cannot be copied or reused without credit. Use of photos without consent is strictly prohibited.