I have had the opportunity to work with an amazing company that makes amazing products. When Little Man was starting to take a bottle at 6 months, I had a hard time finding one that he could use without affecting his latch on me. I found the
Tommee Tippee
bottles and immediately fell in love. The shape is amazing and they fit in small bags so well. The nipple is perfect and has a pressure release valve on it so he can continuously eat without interruption, like when he would nurse. He also never got gassy with them.
Tommee Tippee
sent me two awesome
Explora Li'l Sippee flip top straw
cups to try out. When we received them, I couldn't get the package open fast enough. Then Little Man stood at my side while I boiled and washed each piece so he could start using them. He was so excited.
I love the design of the sippy cup. The flip top lid is easy to open, but it also stays shut too! The straw portion is oval in shape and folds down into the flip top. The shape is also great for those little people who are just getting used to using a straw. The inside of the straw also has a leak valve in it. When there is pressure on the straw, it opens up. It closes when there is no pressure, allowing no spills to occur even when open!
The only complaints that I have about the sippy cups is that it is difficult to take apart and clean. The straw is awkward to get into the top once it is taken out and the flip top lid is very difficult to take off and put on again (I couldn't even pull it off for the picture). On the other hand, they are dishwasher and microwave safe! So they could easily be sterilized. The other complaint that I have is the same one that I have of all straw sippy cups that I have tried over the last 9 years. The straw end falls off in the cup. This is annoying because you have to open it up and fish it out to put it back on so that they can drink. It is also easy to lose the straw when it falls off in the cupboards. I've found that if I readjust the hard straw and really push it into the soft straw part that it stays unless it gets bumped, so it's not as bad as others I've used.
We choose to use ours for our daily water bottles. It is great because Little Man and Sweet Pea both have great sippy cups to take when running errands and when playing around the house. I never have to worry about spills or messes; plus I know that they are getting the extra water that they need on these hot summer days!
I think that the great design and the ease of use far exceeds the minor complaints that I have about it. Tommee Tippee again receives this Trophy Wife's approval! I don't think I've come across a Tommee Tippee product that I didn't love yet!
The last complaint I have has nothing to do with the cups, but I really wish that Tommee Tippee would release to more places than Babies R' Us. I really don't like to shop at that store and none of my family members live close to one, so the only way to get anything is online. On the other hand, if you don't have a Babies R' Us store near you, but you want to learn more about the Tommee Tippee products, they have a page full of links to informative reviews of their products
here
.
Tommee Tippee
has graciously offered one lucky reader a chance to win their own set of Explora Li'l sippy straw cups!
Leave a comment below for each entry.
Please leave your email address on every entry
(or let me know if I can access your email on your GFC account).
Be a GFC public follower and tell me your GFC name.
Additional Entries (leave one comment for each entry):
1. 'Like' OTTW on Facebook and tell me your First initial and Last Name.
2. 'Like' Tommee Tippee North America on Facebook and tell me your First initial and Last Name. (You don't have to, but it would be nice to thank them.)
3. Follow OTTW on Twitter and leave your Twitter Name.
4. Follow Tommee Tippee North America on Twitter and leave your Twitter Name.
5. Grab my button, put it on your blog or website and leave the URL link. (2 entries)
6. Tell me about another Tommee Tippee product that you'd like to try.
7. Click my Google +1 button at the bottom of the post. (2 entries)
(This is what the Google +1 button looks like.)
This giveaway will end August 18th, 2011 at 9:00 pm CST.
Winner will be drawn via random.org. Winners will be contacted via email and will have 48 hours to respond before new winners will be drawn. Giveaway is open to citizens of the US and Canada who are 18 years or older. Only entries that follow the rules will be entered. One set of entries per household. Every entry is checked!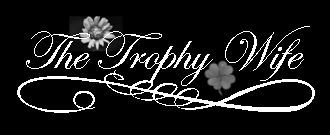 * Tommee Tippee sippy cups were provided free of charge to me for the purpose of this review. I was not monetarily compensated for my opinion. The opinions in this review are mine alone and were formed from my experience with this product. My personal experience and opinions of this product may differ from your own. Facebook is not affiliated with this Giveaway. All information provided cannot be copied or reused without credit. Use of photos without consent is strictly prohibited.