I am rounding out Week 32 with our third baby, Peanut. I started having a little problem with some leaky nummies a few weeks back. So I put word out and my good blogger friend,
Mummies Nummies
, put me in contact with
Sweetamagoos
! She told me that she was trying out some ideas for washable nursing pads. I was excited. I told her about all the things that I hate about reusable nursing pads and she magically found out a way to make the perfect nursing pad!
Her nursing pads are contoured, but there is no seam on the inside layer. I think this is wonderful because then you don't get the annoying raw feeling when a seam rubs wrong on your tender nummies. The fabric that she uses is plush and soft. I love that they are cream on the outside, but have a cute zebra print on the inside. I always feel that just because your 'girls' are working, doesn't mean that they have to stop feeling feminine too.
Inside
Outside
I kept forgetting that I even had them in. In the extremely hot weather we've been having, I never got hot or sticky feeling. They were very comfortable. I have to admit that I'm leaking a little bit and these do a good job of absorbing that. I'm curious to see how well they handle the heavy leaking that comes after baby arrives. I think that they could possibly use an extra interior layer that could be made from hemp or something like that to give a little more 'oompf' when needed for absorbency. But I will have to let you know if that would be necessary when the time comes.
Now, I have to admit that my nummy makers are not the biggest. I'm just your average C (on a good day). So most reusable pads I find are made very big and don't fit comfortably into my mid-range bras. These are sized just right. They are big enough to cover for my more well endowed sisters, yet small enough to be comfortable for us less fortunate ladies. They are also very discreet under my favorite "foundations".
Sweetamagoos
has generously offered one lucky reader $10 towards anything in her Etsy store.
To celebrate, I'm going to do my very first Rafflecopter Entry form!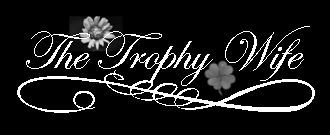 * A Sweetamagoos Nursing Pad set was provided free of charge to me for the purpose of this review. I was not monetarily compensated for my opinion. The opinions in this review are mine alone and were formed from my experience with this product. My personal experience and opinions of this product may differ from your own. Facebook is not affiliated with this Giveaway. All information provided cannot be copied or reused without credit. Use of photos without consent is strictly prohibited.