I have always loved the radiance of a pregnant woman. I think that it is one of the most beautiful things in this world. The wonderful experience of creating life has always been awe inspiring. I know that showing off the big beautiful baby belly is not for everyone, but it is something that is becoming more and more popular with expecting moms. I wanted to have 'belly pictures' done when I was pregnant with Little Man, but never had the opportunity. This was something that I didn't want to miss with Peanut, since we don't know if she will be our last or not yet. I had the most amazing opportunity to work with
Sieversma Photography
to help me capture the beauty of pregnancy.
I was introduced to
Sieversma Photography
by a mutual friend of ours. She studied photography in college and decided to take her love for photography and turn it into something more. She started her studio just a few years ago. I browsed through her online portfolio and Facebook albums. I loved how she captured special moments in her Wedding portfolios. We set up our time to get together and I was anxious for it to come!
She came to my mother's house. I showed her around the flower gardens and the house so that she could get some ideas. Then we set up shop and got down to business. I loved the banter and chitchat while she was setting up shots. She had me talking about the kids and my husband. I think it made a lot of the smiles that she captured really genuine....because they were! I loved the shots that she took in front of my Mom's stained glass window. I also loved being able to have those generational sentiments tied into all of these pictures. We also went out to my Grandfather's farm where The RacDad and I lived when Sweet Pea was little. It made the experience even more special.
She really took her time to set shots and make sure that the lighting was just right. We were outside for most of them and the early fall evenings were making time short. She did an amazing job adjusting to the lighting and shade. She also made me feel so relaxed and comfortable!
When it came to doing the whole family, it was after dinner and Little Man was especially restless. She did a great job capturing the shots that she did between his wiggling and screeching. He wanted more than anything to look at every picture that she took on her digital screen. She was so patient with him. She was also wonderful in connecting with Sweet Pea. Sweet Pea really enjoyed working with her too!
I was excited to see the prints that she made for us. I was even more impressed with the amount of prints that were on the CD that she gave me too! We had 83 shots!! They were all so beautiful and I loved the effects that she put on some of my favorite poses.
She also had some amazing ideas for fun shots. We had a lot of fun playing with the props. Some of them had sentimental value to me and some of them she brought to help enhance some of the shots.
If you are in the Southeast South Dakota area and would like to set up family pictures, wedding photography, baby and belly pictures, I would highly suggest that you get in contact with Sieversma Photography! You can connect with her on
Facebook
and
online
. You will not regret working with her.....she is amazing!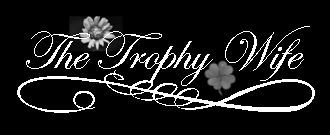 ** All photos used on this blog are property of The Trophy Wife. Any reproduction or use of any photographs is strictly prohibited without written consent from The Trophy Wife.**