It's been a while since we've had a fun giveaway. I am very excited to get to share these with you all.
LilyPadz
are a unique breastfeeding accessory. They are for keeping you and your clothes dry from unexpected leaks. The best part is that they are made not to absorb extra milk, like regular pads, but to keep you from leaking in the first place. They work very simply. First, you open the package. Then you remove a pad from it's protective shield. Then while it's inverted, you apply the middle to you, press down and apply it from center to edge. This creates a pressure that will cause you to not leak. To nurse, you simply remove the pad, place it on it's shield and then nurse. There is nothing to clean off of you before nursing. If your pad has a little residue on it, you can wipe it off with a
LilyWipe
and let it dry before reapplying. Then, once a day, you wash your pad with
LilyWash
to keep the adhesive side tacky.
LilyPadz
are safe and hypoallergenic. They are made with medical grade silicone. You can use nipple creams with the use of the LilyPadz; just be careful to only apply it to the nipple area because the oils can cause the adhesive properties to break down.
What I really love about the LilyPadz is the ease of use. I also really like that they are comfortable to apply and to remove. When they are on, they sit comfortably under any shirt or bra. There is no rubbing or irritation. This makes it very comfortable for sore nipples. I am most excited that they compress the nipple, so they will be very useful under tight clothing or when dressing up so that I don't "show" under my shirt. I plan on using them when dressing up even after nursing for that reason. They are very comfortable.
One thing that I noticed with them is that I tend to sweat underneath them. This was uncomfortable for me in the first 6 weeks because I had small cracks on my nipples from nursing. This also dried up my nipples because of the salt that was on them, so nursing after taking them off burned a little. But, I have very sensitive skin and I usually have a very hard time with any adhesives. Even though this happened, I would still use them through the day. I also know that this is not a normal reaction. I had a few friends who used LilyPadz and they never had the same sweating problem like I did. They really enjoyed them and wore them all day and all night.
One lucky reader is going to get a chance to try it out for themselves! LilyPadz is providing a LilyPadz Starter Kit. It includes a LilyPadz set, a drawstring bag for your pads, the LilyWash and a box of LilyWipes. Winners will be drawn at 12 am EST on January 2nd, 2012.
a Rafflecopter giveaway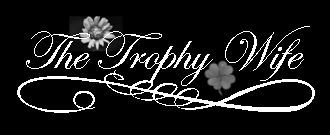 **LilyPadz provided me with two sets of LilyPadz Starter Kits to use and review. I was not compensated for my opinion. I was not monetarily compensated for my opinion. The opinions in this review are mine alone and were formed from my experience with this product. My personal experience and opinions of this product may differ from your own. Facebook is not affiliated with this Giveaway. All information provided cannot be copied or reused without credit. Use of photos without consent is strictly prohibited. I will personally be paying postage to send the winner their LilyPadz Starter Kit.**