Bumcessories
is a really great WAHM. I have the pleasure of knowing her personally and I am so very excited to get a chance to share about her diapers with you all.
I really love the diaper that was sent to me. It was a newborn sized diaper. Bumcessories diapers are a pocket diaper. They have touch tape (velcro) closure, a waterproof outer material and a stay dry layer inside (fleece). The pocket opening is in the front of the diaper. When we first got it, I didn't think that I'd like it. I thought that it looked like it would be way too wide in the crotch area, plus it has velcro. I'm not a fan of velcro. I was going to give it a good try though. It turns out that it was one of my favorites to use!
Unlike other velcro closure diapers, I really like how her velcro works. It is soft to the touch and doesn't have a large pill to it, but it still holds very well. It also stays closed in the wash! I didn't have any problems with snags at all. Once I stuffed it, it didn't look so wide in the crotch. I used what I had on hand to stuff it, a small FuzziBunz microterry insert. It filled the diaper all the way to the opening, but it worked well. I think it helped it close up around the legs well. This diaper fit so well from day one. I never had a single leak. It fit snug, even around her tiny little legs. This diaper went all the way from 6 lbs to 13 lbs. I did have to change my inside stuffing to hemp so that it would have good absorbency and be a little thinner than the microfiber. This let the diaper have less bulk so it would fit longer.
The diaper also washed up really well. It dried quickly and didn't stain. I also like the colored interior fabric. The elastic that she uses is stretchy yet firm. The diaper is very durable. I would say that the quality of her work is amazing! I also like that she has 5 different sizes. She will take your child's body type into consideration when making your diapers. She even explains how she figures rise, so you will get a perfect fit every time. Bumcessories uses custom fabrics that change all the time too.
Check her out of
Facebook
too!
Bumcessories has generously offered every OTTW reader a discount to her
store
.
Just use the code: trophywife10.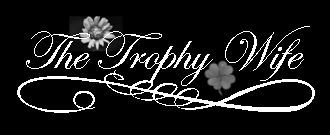 * Thank you so much to Bumcessories for providing a newborn diaper for this review. I was not compensated for my review. All pictures and information is property of OTTW. All use of pictures is prohibited without permission from The Trophy Wife.*