FuzziBunz
have always been one of my favorite brands to use. Their OneSize diapers were the first cloth diapers that I purchased. I was sent a FuzziBunz Perfect Size diaper in Small. It is a pocket style diaper with snaps. Since we were anticipating a regular sized (possibly 8 lbs) baby, they sent us the small instead of the extra small to try on her.
We started using them on her when she hit 8 lbs. They just looked a little too big before that point. When we started using them, they were very high in rise. They went up to the bottom of her rib cage! But, they fit very well around the waist
and
the legs! I really loved how well it fit on her. It wasn't bulky like the FuzziBunz onesize was. It seemed pretty comfortable.
Like all my experiences with FuzziBunz, there were no leaks. They were very easy to wash and dry. They fit wonderfully. What I really love about having the small size is that we are still using it. Even though the rise was really high to start, it works perfectly now. The small size diaper worked well at 8 lbs, 21 inches and is still going at approximately 13 lbs, 26 inches.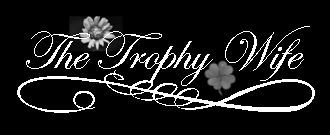 **Thank you to FuzziBunz for providing me with a small perfect size diaper. All opinions are my own based on my personal interaction with the product. I was not monetarily compensated for my opinion. All pictures used are property of OTTW. Use of any information or pictures is strictly prohibited without consent from OTTW.**