Teene Comforts
is a WHAM that makes many great cloth diapering products. She makes the cutest longies and I really love her diaper and trainer designs.
The cloth diapers she makes are called "Chloe's Toes". They are designed by Catherine Decker of Cloe's Toes Boutique. I love the brief style and the fact that they snap too. They are an All-In-One (AIO) cloth diaper. They are made with a PUL cover and microfiber on the inside. They are stuffed with a layer of flannel and three layers of hemp fleece. The flannel helps the hemp to absorb. I would suggest washing at least 3-4 times before use to make sure that the hemp has been stripped of it's natural oils to increase absorbency. They are made to be durable and long lasting. I'm sure that they could be used again for other babies too.
Premie size in Butterfly and
Newborn size in Lavender
Inside
Outside
When I received these, I thought that they would be my most favorite to use. Peanut's very first cloth diaper was the Butterfly Preemie. She was 6 lbs and 20 inches.
They fit her very well around the belly. The inside stuffing was bulky and stiff, which made it difficult to tighten the waist enough to fit around her skinny legs. There were big gaps around the legs. This caused them to leak. I wasn't sure at the time if they just weren't prepped enough and were repelling or if the large gap in the legs caused the leaks. I thought that once her legs chubbed up a bit that they would fit better. But, this was a preemie size and I've never seen a preemie with chubby legs. At that time, I would suggest to change them so that the leg openings have a more stretchy elastic and have smaller openings.
These pictures were taken at 9 lbs and 23 inches. Her legs were getting more chubby, but she was getting very tall too. We were using both the Preemie and the Newborn sizes at this point.
In the Butterfly Preemie, the gaps were better but still there. I couldn't tighten the waist enough to make the leg openings smaller because of the stuffing. At this time, I thought that the stuffing could be too long for the inside. If it were shorter, I could have tightened the waist, which would have made the leg openings smaller. I had the same problem with the Lavender Newborn. I could see that the inside stuffing was too thick and keeping the leg openings from laying against her legs.
I still really love the design and shape of the diapers. Maybe a second gusset or a stretchier elastic around the legs could solve the problem. I really love the scoop in the front. It never irritated her tiny belly button. They were very easy to use when she was first born because there was no worry about rubbing her umbilical cord area. I know that if Peanut was like her big brother or sister, she would have had no problems at all with these leaking. They both had very chubby legs at one week old.
I am still very impressed with Teene Comforts. I would suggest their cloth diapers for older or chubby babies. They are made to be very durable and very absorbent. The quality of how the diapers were made is exceptional. She also makes wool longies and skirties that look amazing. If you like to use wool, I would send you her way! I am also very interested in trying her trainers with Little Man in a few more months. They have a great design for toddlers and also made to be absorbent and durable too.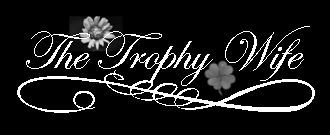 **Thank you to Teene Comforts for providing me with two cloth diapers for this review. I was not monetarily compensated for my opinion. The opinions in this review are mine alone and were formed from my experience with this product. My personal experience and opinions of this product may differ from your own. All information provided cannot be copied or reused without credit. Use of photos without consent is strictly prohibited.**