Wee Little Changes
is one of my favorite online stores. They were an integral part of my cloth diapering experience. When I first started thinking about using cloth diapers when I was pregnant with Little Man, I got most of my information from their
blog
. When we decided that we were going to use FuzziBunz Onesize diapers, they were where I found the best deal too!
They have great Newborn Diaper Rental packages. Babies are only that small for a short time, so sometimes it can be very difficult to justify spending so much money to buy diapers that you'll only use for 6 weeks. Their rental packages include 24 of your choice of FuzziBunz XS, Bumgenius XS or GroViz Newborn diapers to be used for 90 days and you get a $40 coupon when they are returned!
I love how easy their site is to navigate. Everything is all laid out and organized. I also love that they have free shipping and they usually have a discount code for different events and holidays. They also have a really great rewards program. There are a ton of different ways to earn 'points' that you can redeem for products or a discount on your next order. They host some great giveaways on their own blog too.
One thing that stands out about them is how easy they are to work with. Their customer service is absolutely amazing. I was able to get copies of my original sales order from them almost a year after my purchase. Any questions that I've had have been answered in a timely manner. They are so great about communicating with their customers.
Wee Little Changes provided me with a GroVia newborn AIO diaper to review for this event. I will be posting that review later on. They are also offering a lucky reader a chance to win a $20 gift certificate to their online store!
a Rafflecopter giveaway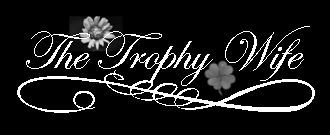 **Wee Little Changes provided me with a Vanilla GroVia Newborn AIO Cloth Diaper to use and review. I was not monetarily compensated for my opinion. The opinions in this review are mine alone and were formed from my experience with their service. My personal experience and opinions of this service may differ from your own. Facebook is not affiliated with this Giveaway. All information provided cannot be copied or reused without credit. Use of photos without consent is strictly prohibited.**