We are a PR Friendly blog.
I love talking about the useful things that I find, and my family loves to help me try them out. If you have a product or a service that you feel is relevant to this blog (i.e. cloth diapers and accessories, family products, child and baby products, automotive service, music, jewelry, etc.), please feel free to contact me. I am very open to discuss how to help you gain further exposure. I will never request to be compensated for my opinion or reviews. I would love to give an honest review and opinion about your product or service. Word of mouth is a wonderful marketing tool!
Please contact me at thetrophywife(at)obsessionsottw(dot)com.
How I do a review.
All reviews are based on my personal interaction with the product. All opinions are my personal opinions and they will be completely honest and unbiased. I would prefer to receive a sample of your product sent to my residence that is new, full size, and nonreturnable to use for the review and for personal use. This will provide me with the best opportunity to review your product. I will take pictures of the product and the product in use. I will also use images from your website or provided by you. I will notify you on the day I post my review. I am very willing to accommodate your requests. If there are any questions or concerns, I will contact you prior to writing the review. If the review ends up being in a negative light, I will contact you prior to posting and give you a copy of the review. At that time, you can request to not post the review and I will comply with your request.
I would suggest providing an extra product to giveaway to a specified number of readers or a special discount to all readers, but it is not necessary for a review. Giveaways have proven to increase the traffic to both this blog and to your website. Giveaway products also give people a positive impression of you. I would prefer that you decide the product that you are willing to giveaway. I will set a mandatory entry and allow for additional 'extra' entries. If you have a special request for any entry, I will be happy to accommodate you. Giveaway entry opportunities will last for a minimum of 14 days; I will keep it open longer if you request. During that time, I will actively promote the giveaway on other PR sites and other internet mediums. Winners will be chosen by a random number generator which will be specified in the post. I would prefer that all giveaway products be shipped directly from you in a reasonable amount of time after I contact you with winner information.
To adequately showcase your product or service, I will post no more than one giveaway at a time. The only exception to that is if there is a special event or celebration. I will inform you prior to reviewing your product if there is an exception and will only move forward after your consent.
We would love to help you promote your product or service! I have many years experience with Marketing and it is a passion for me to help other businesses expand and grow.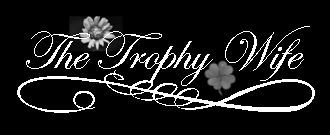 Disclosure Policy
This policy is valid from 09 February 2011
Obsessions of The Trophy Wife (OTTW) is a personal blog written and edited by me. OTTW accepts forms of advertising, sponsorship, or other forms of compensation.
The compensation received will never influence the content, topics or posts made by OTTW. All advertising is in the form of advertisements generated by a third party ad network. Those advertisements will be identified as paid advertisements.
OTTW is not compensated to provide opinion on products, services, websites and various other topics. The views and opinions expressed on OTTW are purely the blog owners. If OTTW claim or appear to be experts on a certain topic or product/service area, we will only endorse products or services that we believe, based on our expertise, are worthy of such endorsement. Any product claim, statistic, quote or other representation about a product or service will be verified with the manufacturer or provider.
OTTW does not contain any content which might present a conflict of interest.
All reviews and discussions presented by OTTW are to be interpreted as the mere opinion of OTTW. You should always follow the directions, instructions, and guidance provided by the maker or producer of any product or service reviewed or discussed by OTTW, and you assume the full risk inherent in the use of any such product or service. OTTW disclaims all warranties, express or implied, regarding any product, service, website and/or other topics reviewed or discussed by OTTW, and further disclaims any liability related to the use of thereof.